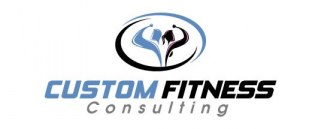 Advanced Healthcare & Sports Injury and Custom Fitness Consulting present the GET HEALTHY CHALLENGE 2017
Let us help you be successful with your New Year's Resolution to get healthy! Join our challenge and stay motivated through the power of friendly competition. Unlike other contests, we use a variety of information to assess fitness levels and overall health! THIS CONTEST IS OPEN TO EVERYONE AND YOU DO NOT HAVE TO BE A PATIENT AT AHSI TO PLAY!
HOW IT WORKS: 12 WEEK CHALLENGE
STEP ONE: Sign up! Enroll in our program for a one-time fee of $20. The money collected will be given as part of the grand prize to the contest winner!
STEP TWO: Weigh-in/Measure-in. There will be an initial weigh-in at the start of the contest, and 3 follow-up weigh-ins throughout the contest. At each weigh-in, there will also be a quick fitness assessment. The weigh-in dates and times are as follows:
Saturday, January 21, 12:00 pm
Saturday, February 18, 12:00 pm
Saturday, March 18, 12:00pm
Saturday, April 15, 12:00 pm
STEP THREE: Earn points! You can earn points by improving your stats at weigh-ins and attending free educational classes on nutrition and fitness. Points get you closer to winning the grand prize.
STEP FOUR: WIN! In addition to the pot of money collected, the winner will receive the best prize of all, bragging rights!
Email: office@kchealthandsport.com to sign up. $20 due at first weigh-in.