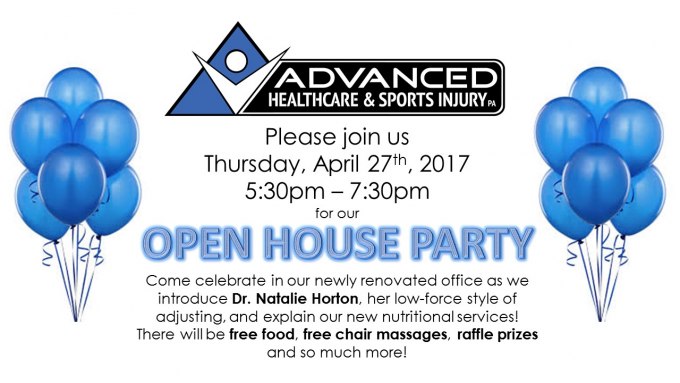 Do you ever wish that you could rely on Advanced Healthcare & Sports Injury for more of your healthcare needs? Well now that chiropractic physician, Dr. Natalie Horton has recently joined our team, you can! Dr. Horton specializes in a combination of manual, low-force and instrument assisted chiropractic adjusting. These techniques are great for effectively treating children, pregnant women, and chronic pain patients. They are also valuable in treating acute injuries, such as those sustained in motor vehicle accidents, or workplace injuries.
Dr. Horton is also currently in process of completing post-graduate education to become a Diplomate of the American Board of Chiropractic Internists (DABCI). This will enable her to be one of only a handful of DABCI's in the nation and a true expert in the field of Functional Medicine. Right now, this training allows her to identify, diagnose, and treat internal conditions, including acid reflux, food allergies, adrenal fatigue, thyroid dysregulation, and hormone imbalance in men, women and children, all without the use of medications or surgery.
Due to Dr. Horton's unique combination of skills, she is the perfect resource for chiropractic adjustments, annual physicals, blood screenings, and school sports physicals.
Join us, as we celebrate the expansion of our AHSI family!